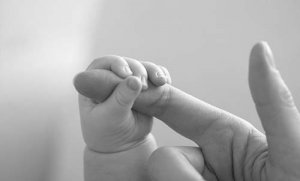 Get A Consultation
Pre-pregnancy counselling
Dr Pasupathy also sees couples who are planning a pregnancy with a previous history of an adverse pregnancy outcome or with pre-existing medical or family history. These consultations will provide the opportunity to discuss options in pregnancy and plan of care to optimise outcomes in pregnancy.
Chorionic Villous Sampling (CVS)
This is a pre-natal diagnostic test. It is provided between 11 and 14 weeks to women with a high risk result from the combined screening test or to women who opt for a definitive test independent of the screening test results.
Amniocentesis
Like the CVS, this is a definitive pre-natal diagnostic test with the aim of excluding chromosomal abnormalities. It is performed from 16 weeks. Dr Pasupathy will discuss in more detail the distinction between CVS and amniocentesis in his consultation.
Non-invasive free fetal DNA testing
This is a non-invasive method of screening for major chromosomal abnormalities. A blood sample from the mother is obtained and fetal DNA within is examined to detect these chromosomal abnormalities. This remains a screening test at present. We work with our leading genetics lab at Guy's Hospital and their partners to provide this service.